DENTAL IMPLANTS
Keeping Teeth Longer
Dental Implants
For many years the only treatment options for missing teeth caused by decay or trauma, was a denture or bridge. Today in a vast majority of cases Dental Implants are now an option.  A dental implant replaces a tooth root, providing a foundation for fixed (crowns and bridges) or removable replacement teeth.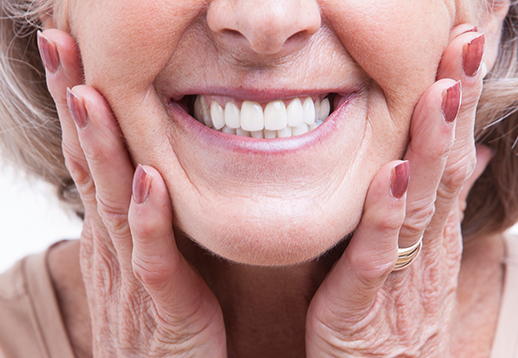 Titanium Implants have been well proven to be a sound and reliable replacement for a tooth or teeth.
There are many advantages to dental implants, including:
Improved appearance. Dental implants look and feel like your own teeth
Improved self-esteem. Dental implants can give you back your smile and help you feel better about yourself.
Dental Implants do not required reducing other teeth as a tooth supported bridge does.
Implant retained dentures improve speech eating and comfort.
Success rates of dental implants vary, depending on where in the jaw the implants are placed but, in general, dental implants have a success rate of up to 98%.
We can assess your suitability and provide you with dental implants here at Macduff Dental.